Jitterbit Adds Low-Code App Builder to Harmony Integration Platform
Jitterbit is adding a low-code app builder to its popular Harmony integration platform. IDN speaks with Jitterbit CTO Manoj Chaudhary on how the new offering will speed and simplify development of web and mobile apps.
by Vance McCarthy
Tags: App Builder, hyperautomation, integration, Jitterbit, low-code, workflow,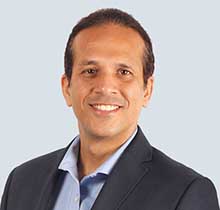 Manoj Chaudhary
chief technical officer


"With low code, organizations don't have to worry about staffing up with highly skilled developers who need to have deep expertise in frontend or backend technology."
Enterprise Integration Summit

Integration Powers Digital Transformation for APIs, Apps, Data & Cloud
August 25, 2022
A Virtual Summit
Jitterbit is expanding its popular Harmony integration platform with a low-code app development tool. The focus of the newly-added App Builder is to help companies more rapidly build, deploy and maintain integration-ready apps for web and mobile.
Within Harmony, the new App Builder combines an easy-to-use visual designer with built-in connectors. This allows data to move from the application to backend systems and flow seamlessly between App Builder and an organization's APIs within Harmony, according to Jitterbit CTO Manoj Chaudhary.
As a result, organizations can connect systems and build business applications for workflow automation and data aggregation within a single platform. This means businesses can build applications at a fraction of the cost and up to 10x faster - sometimes within hours, he added.
"The current pace of business is more rapid than ever before, forcing organizations to work smarter, faster, and reduce costs while still advancing operations," Chaudhary told IDN.
Thanks to the addition of App Builder, Jitterbit Harmony now combines three core capabilities in a single platform -- a low-code app platform, API Management and iPaaS (integration platform as a service). This new addition delivers several key benefits, he noted, including:
Workflow hyperautomation. Integration with API Manager means data never stops flowing so companies can automate processes from end to end.
Increased productivity by reducing process touch points by up to 90 percent. With App Builder, companies can eliminate manual workflows and improve efficiency.
Risk mitigation introduced by traditional application development methodologies.
Consolidation of app development efforts. App Builder helps consolidate and streamline app development initiatives inside organizations.
Standardization of app interactions. App Builder enables a unified experience for various workloads, reducing context switching costs for end users.
Simplified IT management. App Builder removes the headache of maintaining various infrastructures to run applications.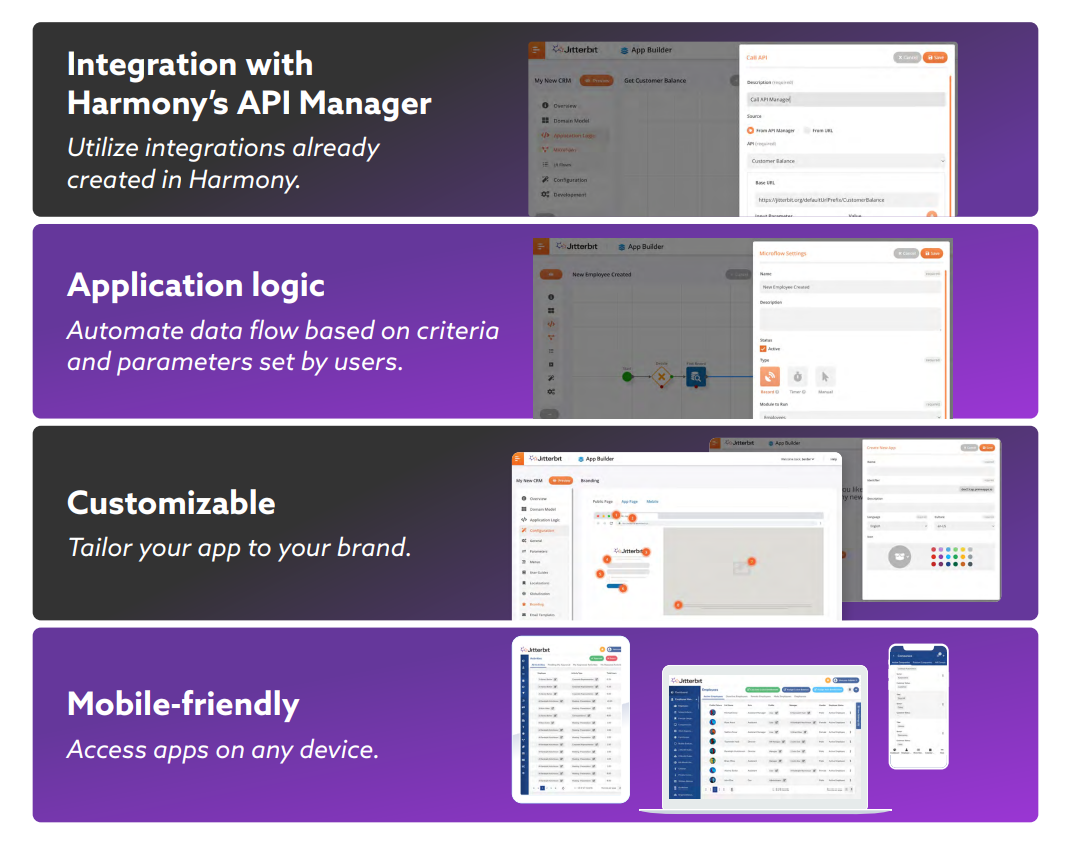 By adding low-code App Builder to Jitterbit Harmony's rich integration features, Chaudhary enumerated how the platform help companies meet the growing list of tech talent shortages.
"With the tech talent shortage, many of the growing complex business applications and data management initiatives are handled by business technologists who may lack the right technical skills," he told IDN. "App Builder addresses this issue. Using this low-code tool, organizations can build applications with fewer resources and less time while maintaining compliance with governance and security requirements."
Given how acute the talent shortage is for companies of all sizes, we asked Chaudhary for specific ways low-code tooling is filling the gap.
There are several tasks where application developers have traditionally struggled, requiring high skillsets and time commitments.

First, application developers need to have deep knowledge of programming languages. They need to learn complex programming languages, such as Angular Vue, React, etc. in order to build the frontend application. They also need to understand the backend technologies, such as relational database management systems (RDBMS), SQL, NoSQL, memcache, and Redis. The list is ever-changing. Knowledge of the frontend and backend technology is typically required in order to build applications, all of which impacts education and staffing needs.

Then, consider needs that exist outside of technology itself. Teams need to provide 24/7 support for running applications and production. Those teams also need to be available to upgrade and maintain the infrastructure. This is a pain point for many companies, as they might have to learn new services, such as Google or Azure, or further invest in their own infrastructure, such as servers in data centers, to run their applications.

All of these tasks can be streamlined with Jitterbit's App Builder.

With low code, organizations don't have to worry about staffing up with highly skilled developers who need to have deep expertise in frontend or backend technology or deal with the infrastructure and maintenance. App Builder provides companies with drag and drop visual application tools that require little to no coding. Other nonessential tasks, such as team support and maintenance, can be handled by the Jitterbit team, leaving customers with more peace of mind with their applications, freeing up developer teams to focus on adding value in other areas.
Jitterbit Harmony also provides enterprises a low-code "multiplier effect" from combining a drag-and-drop app builder alongside pre-configured integration connectors via APIs or iPaaS. In Chaudhary's words.
Low code application platforms (LCAP) and iPaaS solve two different use cases. LCAP allows users to build web or mobile applications using low code whereas iPaaS allows users to integrate applications, data, and businesses by moving data between them using low code. So they actually are built to address a varying set of problems.
Jitterbit Harmony Addresses Challenges with IT Architecture, Business Needs
Jitterbit Harmony's multi-disciplined low-code approach is designed to solve many of today's issues brought on by massive changes in IT architecture and business needs.
Among popular examples Chaudhary mentioned to IDN included:
SaaS adoption (often dozens and sometimes 100s of cloud-based apps)
distributed data silos / data lakes – across on-prem, hybrid and cloud and
the need to offer tools for enterprise-facing and consumer-facing web and mobile apps
Beyond these use cases, Chaudhary also shared a broad vision for how low-code technologies for apps and integration will work together – and become de facto parts of enterprise projects.
We are trying to solve for massive SaaS adoption, distributed data silos, and the need to offer business applications by providing an iPaaS solution.

But one needs to consider that it is evitable that all business users are becoming accustomed to ease-of-use — they want to reduce complexity in all aspects of technology and focus on solving business problems.

For now, with our new offering, if a customer wants to expose or move the data with help from humans, Jitterbit's App Builder can assist with that. With every application, people are interacting with data and moving the data around manually via drag n drop. App Builder doesn't rely on highly technical professionals to get this accomplished – now business technologists can do this.

In five years, I believe 90 percent of all business technologies will become available as low code in some form. This is a significant change that will alleviate tech talent shortages and disjointed technologies facing companies today. All will help keep pace with change, innovate and stay ahead of the competition.

The goal is for integrations to not only be seen as some geeky technology that runs in the backend but rather be something that feels relatable and can be leveraged in the frontend. Business technologists want to integrate organizational data in real-time with various applications.

For example, integrations can help a salesperson who wants to see all their sales prospects, pulling information from a customer relationship management (CRM) platform, plus build in approvals for invoices in real-time with an iPaaS platform. iPaaS allows companies to move and integrate data on a scheduled basis.
Jitterbit Harmony's Delivers User Experience for Skilled Developers, Business Users
IDN also asked Chaudhary's about how Jitterbit supports users, both skilled developers and non-developers. He explained how Harmony handles user experience across different persona and user project types.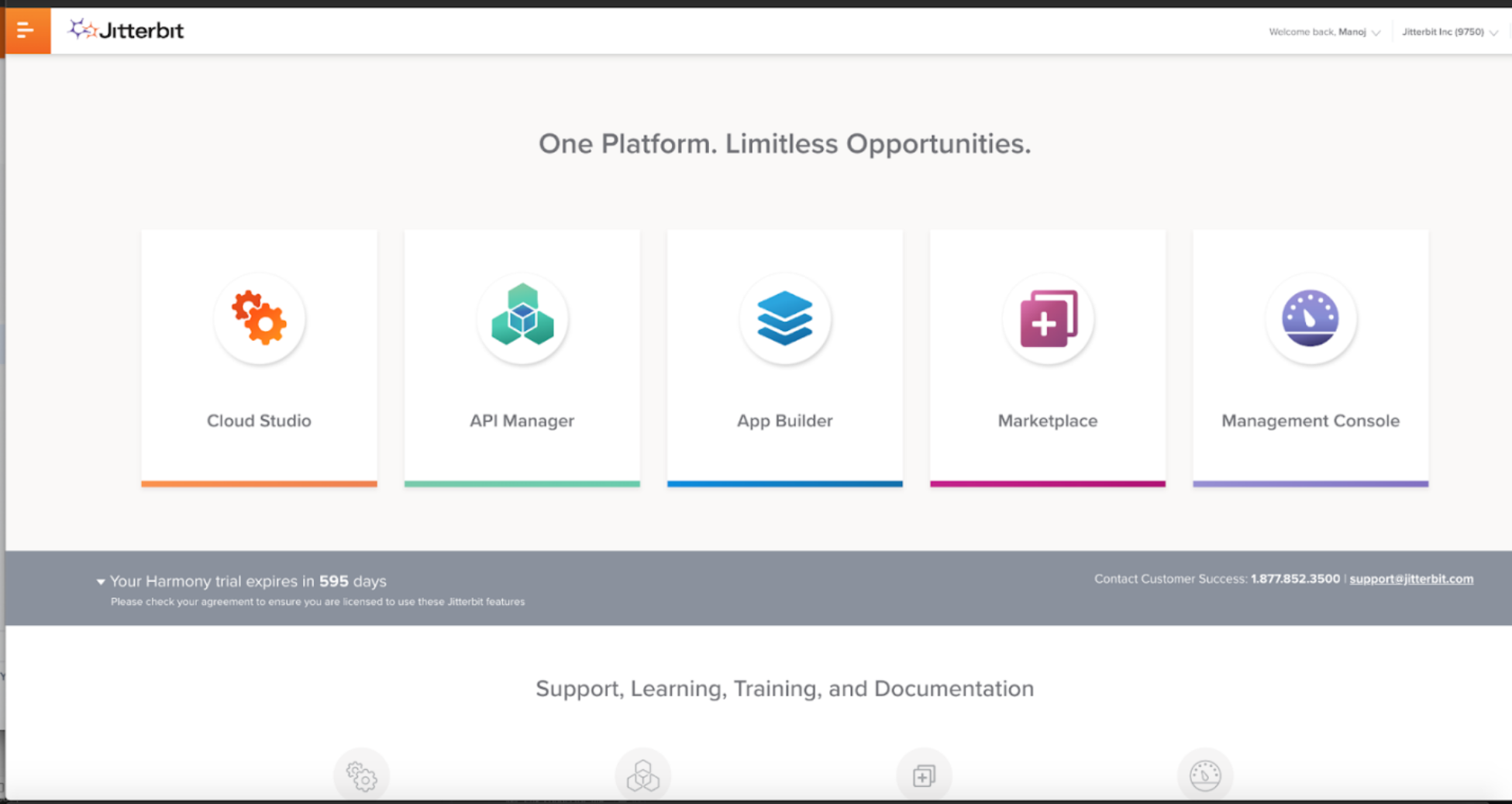 The Harmony platform user experience caters to various personas within a single integrated platform. The platform offers user experience for integration developers, API developers and application developers. If a customer has the Harmony platform and they decide to use Jitterbit App Builder, it's a seamless experience within the same Harmony user interface (UI) and platform. Users have access to Jitterbit Cloud Studio, API Manager, App Builder, and LCAP, all within the UI experience of Harmony. No additional module or software is required to be installed or needed.

User personas usually differ within different-sized companies. In larger organizations, there can be several different users assigned to different technology areas, while in smaller firms, the same individual may be tasked with building both APIs and applications. Business technologists of any skill level are able to easily use less advanced or more advanced aspects of the Harmony platform to transform their digital operations – across any of those technology areas and skillsets.
Harmony App Builder was built from the PrimeApps low-code application platform, which Jitterbit acquired earlier this year. Chaudhary shared a short list of early customer "pain points" which PrimeApps (now App Builder) looks to address:
High cost to manage and maintain application code and framework applications built on top of complex programming languages, such as Angular, Vue and React
Long delays in getting the application to production
Impossible for business users to maintain and update applications
He pointed to a Gartner analyst report which found 80 percent of technology products and services will be built by those who are not technology professionals, signifying a greater need for low-code tools like App Builder that are quick and easy to deploy.
Chaudhary specifically detailed for told IDN App Builder's power to more easily support the application lifecycle – the tasks of maintaining and updating apps once built.
In addition to running these applications, customers need to manage and maintain application code, and the framework these applications are built on top of Angular, Vue, and React, and hardware, virtual, and container-based infrastructure. Building code, managing, and maintaining infrastructure was a big pain point for our customers.

The goal of PrimeApps acquisition is to offer users an integrated low-code application tool in Jitterbit's Harmony platform so that users can build the applications using low-code on top of integrations and API building using our APIM or the other APIs which exist in their organization.

We wanted to provide an easy way to extend Jitterbit's speed and ease of deployment to the application creation process, requiring little to no technical experience. Our new low code App Builder solves these problems for our customers and works seamlessly with iPaaS and APIM. It enables non-technical users to build applications without custom coding to accelerate application development up to 10x faster than manual processes.

By listening to customer feedback, we were able to determine the vision of where we want to take the company with the PrimeApps acquisition and better answer our customer's needs.
Jitterbit App Builder is now available in North America, Europe, the Middle East, Africa and Asia Pacific and will be available in Latin America later this year