Privacera Launches SaaS-Based Data Security & Governance Platform
Privacera is taking data security and governance to the cloud with an innovative SaaS offering.
IDN talks with CEO Balaji Ganesan about how PrivaceraCloud enables instant, centralized data authorization and auditing for compliance with crucial regulations.
by Vance McCarthy
Tags: Apache, automation, cloud, Privacera, governance, management, SaaS, security,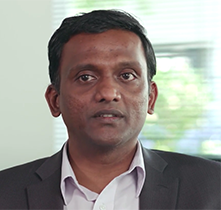 Balaji Ganesan
CEO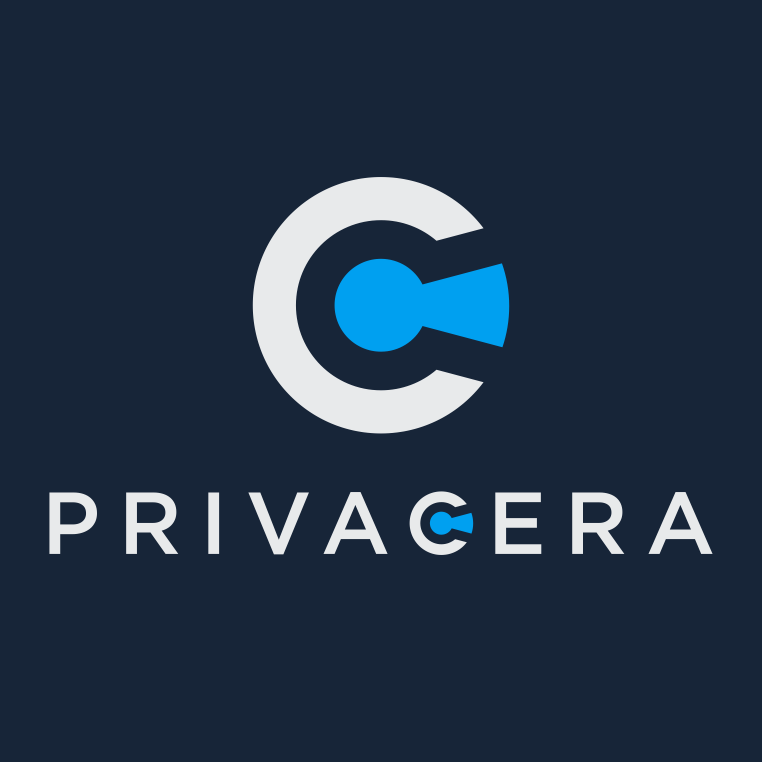 "PrivaceraCloud removes the overhead of managing piecemeal operations to create a single consistent data access control system across multiple systems."
Cloud
Architecture Summit

Enterprise-Grade Integration Across Cloud and On-Premise
June 10, 2021
Online Conference
Cloud data governance and security provider Privacera is bringing its technology to the cloud with easy-to-use SaaS-based data security and governance service.
PrivaceraCloud was developed as a fully managed service to help IT teams securely democratize data across their organizations.
The key is PrivaceraCloud's features to automate security and governance controls that will ensure compliance with industry standards and privacy regulations, according to Balaji Ganesan, Co-founder and CEO at Privacera.
"Our goal has always been to accelerate digital transformation by helping organizations safely migrate data to the cloud, while minimizing compliance risk," Ganesan said. "Enterprises that plan to run their analytical workloads exclusively in the cloud need a data governance platform that is built specifically as a cloud service–which is the impetus behind PrivaceraCloud. Companies can now make this transition easier and compress the time-to-value from their data."
Several crucial PrivaceraCloud features enable faster cloud onboarding and data access governance. The SaaS offering enables instant, centralized data authorization and auditing for compliance with GDPR, CCPA, HIPAA and other crucial regulations in the U.S. and worldwide.
PrivaceraCloud's Unified UI Works for Hybrid & Multi-Cloud Data Services
Technologically, PrivaceraCloud supports hybrid and multi-cloud data services via a single unified interface. These include capabilities to allow organizations to:
Lower the cost and management burden of traditional on-premises infrastructure
Centrally define and manage fine-grained access control policies across multiple cloud services.
Provide alerts and visibility into information required for data audits
Produce rich out-of-box and customizable reports and dashboards for compliance, audit, and governance purposes
Achieve precise, consistent, and comprehensive "fine-grained access control" at row-, column-, file-, or object-levels – all with a consistent set of policies across multiple cloud services.
Easily migrate data and analytical workloads from their on-premises Hadoop-based data lakes or private clouds to a public cloud.
In total, PrivaceraCloud's architecture aims to allow admins to provide data scientists and business analysts with access to new data sources immediately - without compromising privacy and compliance requirements, Ganesan said.
"PrivaceraCloud enables enterprises to launch a solid data security and governance platform in seconds by removing the delays typically associated with obtaining an underlying infrastructure for secure data access and governance," he added. "Beyond accelerating secure access to data, PrivaceraCloud removes the overhead of managing piecemeal operations to create a single consistent data access control system across multiple, disparate, cloud data storage, analytics and reporting systems."
Further, organizations can quickly deploy PrivaceraCloud without leveraging container technology, configuring the services, scaling the portal software, or managing the environment's operation and uptime, Ganesan added.
PrivaceraCloud Unified View of Policies Across Different Cloud Services
PrivaceraCloud's Deep Visibility, UI Promotes Data Governance
PrivaceraCloud also offers a level of deep visibility to help with data governance across hybrid / multi-cloud environments.
"The platform provides pre-built and customized reports and a comprehensive audit trail of forensic and compliance events across on-premises and cloud services," Ganesan told IDN.
PrivaceraCloud's inherent reporting capability provides "rich event metadata about 'who', 'what', 'when', and 'where', along with business context for each access request. This reporting is available whether the request was granted or denied, Ganesan noted. In turn, the information can be used by internal and external auditors to validate if the company is complying with privacy and industry regulations and best practices, he added.'
Also notable in PrivaceraCloud's design sports is a simple configuration-based UI, which makes using the tool easy for many users.
"Privacera abstracts all the complexity into a simplified and centralized data access control system so companies can now make compliance easier and compress the time it takes to safely derive value from their data," Ganesan said.
He offered IDN this detailed look.
PrivaceraCloud provides extremely granular control of data access and does so without requiring any line-by-line setup or coding. It also abstracts the specific data security interfaces from each native service and provides a single unified interface for multiple cloud services. This means end-users are relieved of the burden of becoming experts in the detailed architectures, configurations, and interfaces of each cloud service in use across an enterprise.

Our platform also alleviates the workload of manually implementing and maintaining consistent (or at least comparable) data access control across the different cloud services and on-premises solutions. This is an important consideration because relying on piecemeal, specialized work makes it even harder for enterprises to maintain compliance.
Given the complex, multi-vendor nature of today's hybrid/cloud/multi-cloud environments, Ganesan also detailed for IDN how PrivaceraCloud works with many popular third-party technologies.
We work closely with our partners to integrate capabilities and enable a seamless user experience across multiple services.

For example, PrivaceraCloud supports integrations beyond Databricks, including EMR (Hive & Presto), Starburst Presto, Snowflake, Azure Synapse, Amazon Redshift, Amazon Athena, Azure Data Lake Storage (ADLS), Amazon S3 Postgres, and other databases. Creating a rich partner ecosystem is at the center of our value proposition because end-users only need to learn and utilize the single interface of PrivaceraCloud to manage data security and privacy policies across different cloud services."

These tightly coupled integrations also support more tailored architecture and functionality. For example, with Databricks, we are able to not only provide a unified interface for data privacy and security for Databricks and other cloud services at the same time, we also create a more efficient architecture for Databricks customers by enabling multi-tenancy (supporting multiple use cases) without compromising security.

We are continually looking to add new integration capabilities to streamline how organizations manage data privacy and security. With each integration, end users have a unified interface to manage data access control.
Privacera's focus on openness and third-party integration is a hallmark of the company, as it is also the creator of Apache Ranger.
"Since we are an evolution of open source Apache Ranger, there is a very strong foundation for additional integration and becoming a single pane of glass for data authorization," Ganesan said. With PrivaceraCloud, we take it one step further by enabling this across both cloud services and on-premises to centrally define and manage fine-grained access control policies, and provide the reports, dashboards and alerts required for data audits compliance, audit, and governance purposes."
Pankaj Dugar, Databricks's head of product partnerships, described how he sees customers benefitting from its PrivaceraCloud partnership.
"With PrivaceraCloud, Databricks and Privacera customers can seamlessly implement fine-grained access control for their Databricks workloads on AWS, while ensuring democratization of data across their organizations–a testament to the commitment we've made to our joint customers," Dugar said.
In March 2021, Privacera also announced it secured $50 million in funding. The round was led by Insight Partners, with participation from Sapphire Ventures, Battery Ventures, and existing investors Accel, Cervin, and Point 72. The Series B infusion will be used to "fast-track its go-to-market strategy and further extend Privacera's investment in its unified system for data governance and privacy across multiple cloud services" such as Databricks and Snowflake, company officials said in a statement.