ServiceNow's Now Intelligence Brings AI, Analytics and Automation to Digital Transformation
ServiceNow is offering new AI and analytics capabilities to let employees streamline business decisions and even automate tasks. IDN looks at Now Intelligence, available as part of ServiceNow's latest Orlando Now Platform release.
ServiceNow has launched Now Intelligence, new AI and analytics capabilities to let employees streamline business decisions and even automate tasks. Now Intelligence is available as part of ServiceNow's latest Now Platform release, Orlando.
Now Intelligence aims to enhance IT and employee workflows, so every department in can work and collaborate smarter and faster, said ServiceNow's chief product officer Chirantan "CJ" Desai. The new tools combine human and machine intelligence to deliver better decision-making, find answers, and automate tasks, he added.
Desai also described how ServiceNow's approach to AI doesn't merely replace human work but improves the outcomes and value of human work products.
"People should be able to work the way they want to, not the way that most software today dictates they have to. The Orlando release provides powerful new AI and analytics capabilities to help people work smarter and faster. This added intelligence will help people make better decisions via insights and recommendations, helping them predict and solve issues before they become business and customer problems. Now Intelligence built into the Now Platform is a smarter way to workflow, and that enables great experiences and greater productivity," Desai said in a statement.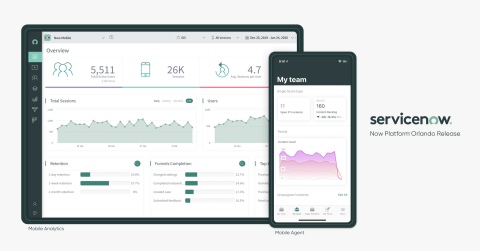 Notable features in ServiceNow's Now Intelligence
With Now Intelligence, ServiceNow enables better work experiences powered by insights that streamline business decisions and unlock new levels of productivity across the organization. Some of its features include:
Cloud Insights. This new feature helps users optimize the cost of their cloud assets by making intelligent recommendations on managing usage across business hours, choosing the right resources, and enforcing usage policies.
Agent Affinity for Work Assignment allows customer service teams to assign work to the best agent using intelligent context to improve customer satisfaction. This can include assignment to a specific team that always services a particular customer, agents who have served the customer previously, or agents who have experience with related tasks.
Virtual Agent - with Natural Language Understanding updates. These build on ServiceNow innovations unveiled in earlier releases (Madrid and New York). The result: It is easier for users to create and maintain Natural Language Understanding (NLU) models, Desai noted.
Software Exposure Assessment enables security and IT teams to minimize vulnerability risk by identifying vulnerable software and related devices and servers, then initiating changes immediately through standard IT workflows.
Bringing these AI, analytics and technology capabilities together deliver a more agile environment across the entire company. As ServiceNow described it, Now Intelligence offers a "pragmatic approach to AI and machine learning [that] transforms the way our customers work."
Some of ServiceNow's top goals illustrate the benefits to business users, data owners and IT. Among them, ServiceNow looks to
Automatically surface context-aware recommendations, predictions and insights to help teams take better on-the-fly actions.

Route and prioritize work and classify requests. This means that users can gain automatically gain more control over managing incidents, cases, and tasks. That way these can be directed to the right team at the right time.

Deliver better self-service experiences across any channel, using their always-on virtual agents. This capability will help customers and employees be able to quickly get what they need when they need it - and take action.

Empower customers/employees to launch automated tasks, in response to more in-depth analytics, via these same virtual agents and upgrades.

Provide workers with added insights and knowledge from real-time patterns and trends so they can discover hidden patterns – and make more informed decisions and quickly identify areas for improvement.
ServiceNow's Now Intelligence also removes many of the skills barriers that companies often face when looking to adopt AI/ML.
Now Intelligence's out-of-the-box capabilities eliminate the need for data science expertise. It automatically classifies new records, finds meaningful connections in that data, and helps companies uncover opportunities for improvement.
Just as important, Now Intelligence is trained to work with each customer's individual data - not a collection of results pooled from different customers. This tailored approach means users get recommendations and predictions that are tailored for how their specific business operates.
Now Intelligence also delivers security and data protection, as all the customer's information never leaves the ServiceNow cloud.