Evans Data Sees Huge Developer Adoption for AI & Machine Learning
AI is about to cross-the-chasm worldwide. Evans Data Corp. estimates 6.5 million developers already use a purely AI approach, with another 6 million coming in the next 6 months. To explore why AI/ML are on the rise, IDN talks with EDC's Michael Rasalan.
by Vance McCarthy
Tags: AI, apps, developers, Evans Data, machine learning, rules, workflow,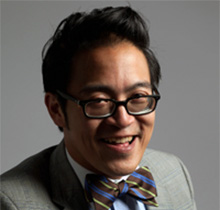 Michael Rasalan
director of research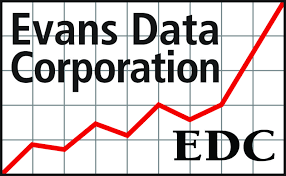 "Just over 50% of developers engaged in AI projects now solely implement machine learning in those projects."
Application Architecture Summit

Modern Application Development for Digital Business Success
Online Conference
Evans Data Corp. has released a study that estimates some 6.5 million developers worldwide are already using a purely AI approach, pivoting away from traditional rules-based techniques.
The study, Evans Data's Global Development and Demographics Study, also reveals strongly growing momentum, with another 6 million developers expected join the ranks of AI/machine learning before the end of the year.
"There's been a huge uptake for AI and ML technologies by developers." said Evans Data CEO Janel Garvin about the study's results. In specific, Evans Data estimates 29% of developers worldwide (6,452,000) are today using some form of AI or ML. The study further estimates an additional 5.8 million developers expect to begin working with AI/ML within the next six months.
Evans Data's director of research Michael Rasalan put these eye-popping numbers in context, "Over 6 million developers worldwide are using some form of AI in their work, whether they are developing algorithms and frameworks, or relying on AI for other purposes."
Of those developers using AI/ML, the study also found the Asia-Pacific region leads the adoption, with some 3 million active AI/ML developers – half the worldwide total.
Looking at the broad landscape, Garvin shared some reasons why so many ingredients are coming together to perhaps make 2018 the biggest year yet for AI/ML momentum. "Not only have the tools and frameworks multiplied and matured and made adoption much easier, but the developers themselves show a great deal of excitement about using them and enhancing their applications with these new capabilities."
Also noteworthy, Rasalan pointed to the fact that the shift to AI/ML comes as more developers shift completely away from traditional rules-based approaches.
"Just over 50% of developers engaged in artificial intelligence projects now solely implement machine learning technology in those projects. . . rather than rules-based techniques, or hybrid approaches." he told IDN.
Garvin put this shift in further perspective: "There's plenty of excellent applications for rules-based engines and they have been used for years. But today we're seeing developers eagerly adopting machine learning algorithms into their projects -- and training them -- so they can evolve and function on their own."
Why AI / ML is Taking Over from Rules-based Programming
Evans Data works shows several reasons why AI/ML is gaining such a foothold, even among traditional rules-based developers, Rasalan told IDN.
One main reason is that "data streams [have] become more complicated and more robust," he said. This intense growth as data relates to another factor driving to AI/ML -- the growing signs that using only a rules-based approach (with no AI or ML) simply can't support the types of new-gen responsive and intelligent apps and workflow now in demand.
"The number of rules that need to be preprogrammed into the AI also has to increase to address the vast number of exceptions that can be encountered in analyzing data. Machine learning methods empower the AI to make these rules on the fly," Rasalan said.
Yet another is climate change within enterprise IT – changes brought on by digital transformation, which Rasalan sees as so profound on developers he refers to it as "the confluence of different forces within the development landscape."
To illustrate this profound impact on developers, Rasalan painted a compelling picture of today's enterprise – as a whirling mix of new demands, expanding data, modern capabilities – all spiced up with innovative thinking. "It's all fertile soil for seeds of AI/ML adoption," Rasalan said, putting it this way:
"First, there is now access to an ever-increasing amount of data that can be analyzed by AI, that AI can learn with. The ubiquity of data collection, much of it happening in real time, means that sample sizes, and archives can support more complex learning," Rasalan said
"Second, there is plenty of work being done in producing machine learning frameworks--AI has the attention of most major technology vendors.
"Third, the compute resources for AI are also now more widely available, in the form of cloud compute. This is not only greatly scalable, but also relatively inexpensive.
A case in point, Rasalan noted, are 'conversational' systems. While many developers today are working with chatbots and even voice interfaces for Alexa and Google devices, Rasalan pointed out other 'conversational' areas set to spur the growth of AI.
"Conversational systems are not just limited to audible speech-- conversations are also recognized in text-based applications. As well, speech recognition is not solely in the domain of smart home or smartphone assistants," he said. In fact, he noted the Evans Data research found that developers "are most commonly utilizing speech recognition in enterprise/commercial and industrial situations."
"For example, speech recognition systems are most commonly being developed right now for the finance/insurance sector, in the automotive sector, and in heavy industrial sectors, both for internal users (employees within an organization), and with customers. For finance, there are now solutions that can deal with ATM transactions, or transactions over the phone. If we include text-based conversational systems, AI is also used to read and analyze transaction logs," he added.
Beyond macro trends in AI/ML, the Evans Data study also identified specific types of projects and industries that could benefit the most from AI integration, and why. It also looked at vendors and tooling. It further provides developer population estimates by region and for major countries within regions as well as worldwide estimates and growth projections.