Oracle Cloud Adapters 'Unify' Intelligent Integration for Cloud, On-Premises via Oracle SOA Suite
Oracle is launching a unified approach to integration for on-premises and cloud-based SaaS. A new family of Oracle Cloud Adapters will run on the same Oracle SOA Suite platform used for the intelligent adapters now available for the enterprise. IDN speaks with Oracle vice president Demed L'Her to discuss Oracle Cloud Adapter architecture and the first offering for Salesforce.com
by Vance McCarthy
Tags: adapter, cloud, cloud integration, Oracle, SaaS, Salesforce.com, SOA, expert voice,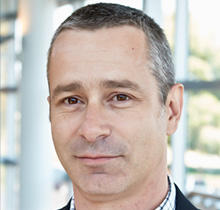 Demed L'Her
vice president
product management



"Our number one goal is to make [cloud] adapters look exactly like those for on-
premises integration."
Oracle is launching a unified approach to integration for on-premises and cloud-based SaaS. A new family of Oracle Cloud Adapters will run on the same Oracle SOA Suite 11g platform used for the intelligent adapters now available for the enterprise.

The first in a line of Oracle Cloud Adapters is now available for Salesforce.com. Later in 2014, Oracle plans to release Oracle Cloud Adapters for other popular cloud-based SaaS apps, including Right Now (which Oracle acquired in 2011). To help IT connect to less widely used SaaS offerings, Oracle also plans to offer an SDK to help enterprises configure their own custom cloud adapters, Oracle vice president for product management Demed L'Her told IDN.

Cloud Adapters are First Wave of Oracle's Vision
for a 'Unified' Integration Approach and Platform
With the initial release of a cloud adapter for Salesforce, Oracle is making a long-awaited broad statement about the company's long-term vision for integration of data, process and apps logic between on-premises and cloud. In a phrase, D'Her called the vision "unified integration."

Architecturally, Oracle's approach to cloud integration, which deploys intelligent adapters for cloud alongside adapters for on-premises using the same Oracle SOA Suite platform, aims to overcome two shortcomings in today's cloud integration approaches, L'Her said:
Eliminate the requirement to deploy two different middleware stacks – one for on-premises and one for cloud/SaaS apps; and
Avoid the need for devs and integrators to learn how to use and manage tools to work with these two ways to integrate.
"While cloud is offering many benefits to business users, IT is often still struggling to support SaaS because they can end up with multiple middlewares," D'Her told IDN. "Often we see IT can end up with two different middleware stacks – or siloed middleware – because they basically choose their middleware based on where the application [they wanted to integrate with] resides."

Even worse, he said, the different middlewares work differently and often need to be integrated with each other. This means IT staff need to learn two different skillsets, he added.

"We know cloud applications are growing and here to stay, but having to adopt two different middlewares is not the right approach, we believe," D'Her said. "Our number one goal is to make these adapters for SaaS look to the development group exactly like those for on-premises integration."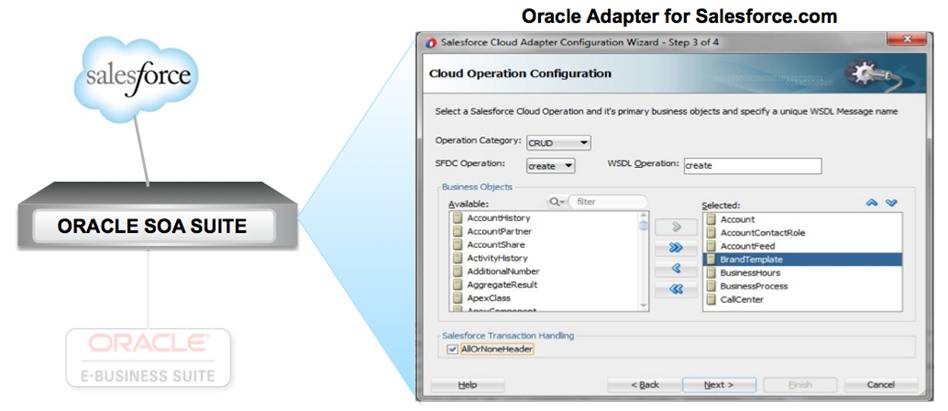 To eliminate issues of complexity and two-tier integration, Oracle Cloud Adapters are architected to run alongside Oracle's existing set of intelligent adapters for on-premises integration, on top of Oracle SOA Suite, D'Her said.

Oracle Cloud Adapters provides "easy-to-use native cloud adapters that also create a seamless enterprise, connecting public, private, and on-premise applications," D'Her said. Because they arose from Oracle's family of more than 300 standards-based intelligent integration adapters and Oracle SOA Suite as a foundation, they can also ensure high reliability, real-time performance, and trusted integration, he added.

Other benefits to Oracle Cloud Adapters are:
Common infrastructure and tools support integrated data synchronization, transactions and processes for faster time to market.
Offer devs an easy-to-access wizard-based solution for integrating applications. This pre-configured approach cuts down on hands-on programming or customization.
Ensure secure data exchange between on-premises and Salesforce.com via Oracle's Credential Store Framework, which prevents confidential credentials from being exchanged over the network.
Allow IT to leverage investments in Oracle database, middleware and applications.
Reduce complexity through standards-based integration.
Increases IT management and control through end-to-end cloud and on-premises visibility.
Rapidly connects Salesforce apps with on-premises customer information and applications.
Improve performance by minimizing challenges from session management.

Inside Oracle Cloud Adapters Architecture, Benefits
To minimize the need for new training, Oracle Cloud Adapters are engineered to look and run exactly the same as the existing on-premises adapters, D'Her noted.

"With Oracle Cloud Adapters we basically put a layer of abstraction on top, so you don't have to worry about writing or working with service calls or other [code-level] details," he said. Further, consolidating the new cloud adapters with Oracle SOA Suite, reduces the cost and complexity of application integration projects. It helps customers lower total cost of ownership by simplifying integration, consolidating toolkits and reducing maintenance costs.

D'Her concedes that some target customers have adopted cloud integration solutions from competitors that offer cloud-based solutions, such as IBM, Dell Boomi, Informatica and new start-up firms. That said, many customers also are writing native web services to connect to cloud-based SaaS, he added.

"While this works beautifully on paper, there is a lot of complexity involved. Depending on what you want to integrate with, you'll need to go through hundreds of pages of documentation because different [SaaS] companies handle their calls differently for synchronization, batch and so forth," D'Her said.

He called out several special benefits to the Oracle Cloud Adapter approach:

Integrating Multiple Nodes with Cloud-Based Apps. The ability of Oracle Cloud Adapters to support integrating Salesforce with multiple nodes or clusters. "Integration with Salesforce can be tricky, especially if you want to support more than one node, such as a cluster. You have some complex management problems. This is one important thing we're really making easier," he said.

Under the covers, Oracle can support real-time integration to and from Salesforce, and uses Coherence for rapid signaling across the cluster, D'Her added. This architecture will be replicated for future Oracle Cloud Adapters, he said.

Easier Security and Authentication. The ability to leverage Oracle's Credential Store Framework allows integration devs to log into these directories with the same credentials they use for other Oracle SOA Suite integration projects and gain access to the list of pre-defined objects and APIs that allow them to easily integrate with cloud-based SaaS applications.

The Oracle Cloud Adapters can also authenticate the business user from an on-premises system or from Salesforce, as well as authenticate any data using HTTPS at a minimum, he added.

Unified and Consistent Data Mapping. To ensure proper mapping of data field across applications, Oracle Cloud Adapters support a range of popular objects, such as customers. "A lot of companies have customized the customer object in Salesforce. Oracle Cloud Adapters can handle those, and the company has also adapted its on-premises data mapping tools to work for cloud integration. "We've had a fully graphical mapper and data dictionary for a long time. We also let users create their own data dictionary all from this single platform," D'Her said.

At least one Oracle partner is bullish about the unified on-premises/cloud integration approach. Matt Wright, CTO, Rubicon Red, and Oracle Gold Partner, put it this way: "Oracle Cloud Adapter for Salesforce.com is a 'game changer' because it offers a simplified and unified approach to integration for on-premises and SaaS systems."
Home
|
About Us
|
Privacy policy
All rights reserved © 2018 Enterprise Integration News, Inc.